Funds Raised by Paul Mitchell Schools ...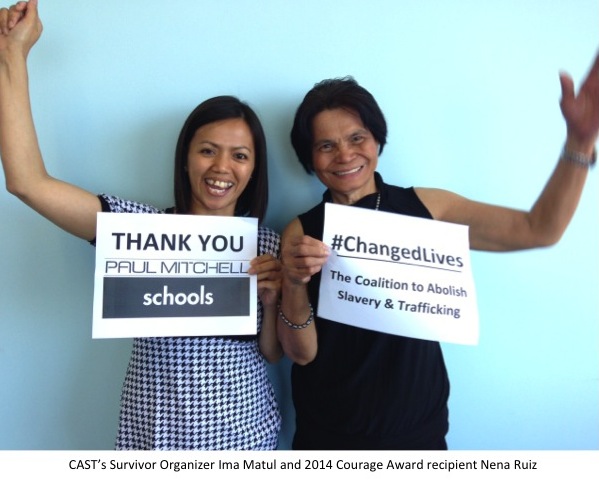 Paul Mitchell Schools have raised and donated over $22 million to benefit a wide variety of causes and charities that our team members and students are passionate about. Our primary partner is the nonprofit Andrew Gomez Dream Foundation, which provides advanced education opportunities and supports additional charities that impact cosmetologists and their families. Most recently, we donated $60,000 to three organizations that empower the Black community.
We've donated over $1.8 million to help cancer-related charities such as Fran Drescher's Cancer Schmancer, Pancreatic Cancer Action Network, City of Hope, Bright Pink, Eyes on Cancer, and the American Cancer Society, as well as $1.2 million to support memory loss caregivers and families through Leeza Gibbons' Leeza's Care Connection.
We've donated over $700,000 in support of animal health and rescue through Morris Animal Foundation, American Humane Association, and Best Friends Animal Society.
Our efforts have literally put roofs over people's heads. We've donated $350,000 to help Habitat for Humanity provide homes for people in need, and we've raised $935,000 to help the Gary Sinise Foundation support our nation's defenders, veterans, first responders, and their families. We joined forces with the Gary Sinise Foundation in 2011, and our donations have contributed substantially to the 71 R.I.S.E. specially adapted smart homes that have been completed or are currently underway. In fact, our total donation of $935,000 since 2011 would be more than enough to build an entire R.I.S.E. specially adapted smart home.
In the fight against sex trafficking and slavery, we've contributed $425,000 to Cast, the Coalition to Abolish Slavery and Trafficking — plus additional funds to several organizations working tirelessly to help trafficking victims in Cambodia, India, and Honduras.
Because of our passion for helping children, we've raised over $1.525 million to help Children's Miracle Network Hospitals, $950,000 for No Limits for Deaf Children and Families, and over $1.18 million for Food 4 Africa, providing more than 26 million meals for orphaned children.
Our contributions have helped Wells of Hope and Thirst Project build 35 freshwater wells, giving safe, clean drinking water to over 16,500 people for the rest of their lives and letting the children in those villages spend their time learning in school instead of fetching contaminated water all day.
In addition to raising money for our national charities, many Paul Mitchell Schools have chosen to include local charities in their FUNraising campaigns. Over the years, we've raised money for your local animal rescue shelters, mental health organizations, clubs for boys and girls, shelters for victims of domestic violence, and many other local causes that our school leaders and future professionals are passionate about.